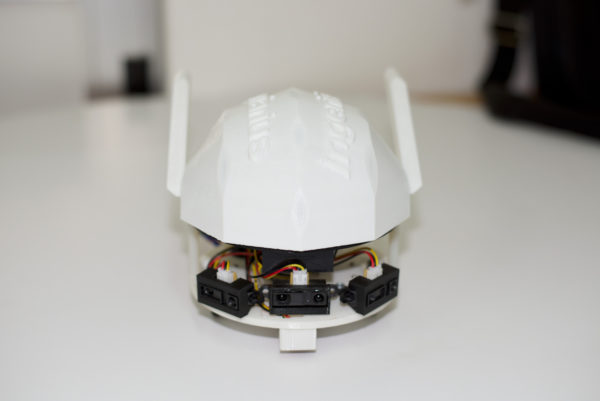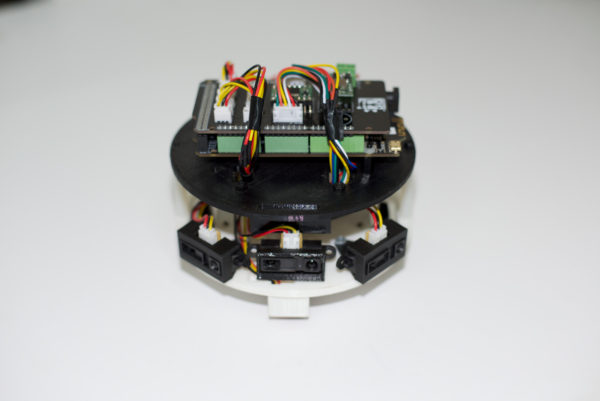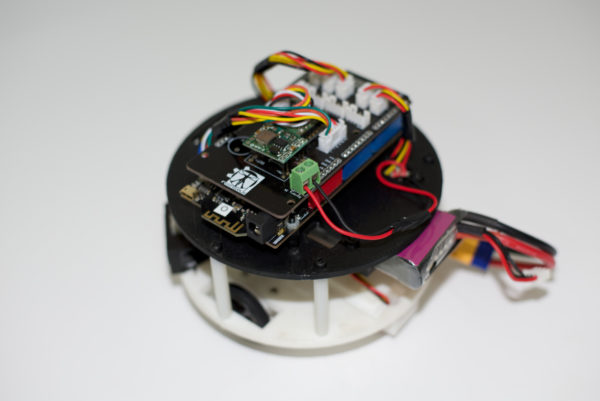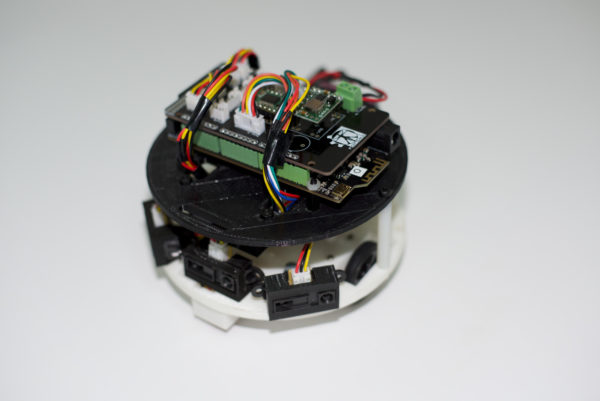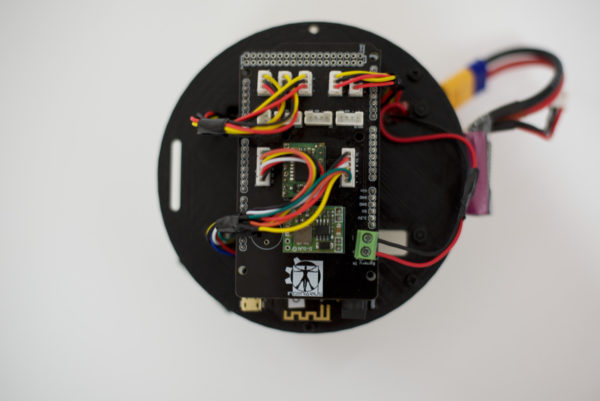 RobotCraft Bot 2018
Price exc. VAT (23%)
The robot includes the following features:
• 2WD mini mobile robotic platform with solid shell made up of PLA
• 2 x DC motors with 8400 PPR encoders, with gear reduction ratio of 298:1
• 3 x Sharp GP2Y0A21YK infrared proximity sensor
• 1 x Motor driver controller
• 1 x Connection Shield for Bluno Mega 2560
• 1 x Bluno Mega 2560 – An Arduino Mega 2560 with Bluetooth 4.0 (ROS firmware included)
• 1 x Bluno Link – A USB Bluetooth 4.0 (BLE) Dongle
No battery included: Requires LiPoBattery 7.4V 2400mAh
Out of stock
Description
Additional information
Reviews (0)
Description
RobotCraft Bot 2018 is a limited edition of mobile robots constructed during the 3rd Robotics Craftsmanship International Academy (RobotCraft 2018).
This robot is based in the Pololu circular platform, benefiting from the same Arduino-compatible motor controller that can consistently support the current up to 3A and driving voltage in the range of 6V-13V. Nevertheless, this robot additional includes an Arduino Mega board with Bluetooth 4.0 wireless technology so that the platform can be easily controlled using a ROSserial interface and the 8400 PPR encoders. The Arduino firmware (available as download) also allows to read distance measurements taken from 3 Sharp GP2Y0A21YK infrared proximity sensor. But this is not the only novelty: the platform is fully integrated in the Robot Operating System (ROS)!