CORE follows the activities promoted by Ingeniarius, whose motto has been "Thinking Beyond Engineering", reflecting the key element of innovation and research promoted by the academic partners, pouring into disruptive proofs-of-concept, which aims for the industrial and commercial exploitation of knowledge associated with new technologies, with particular focus on Intelligent Systems and Robotics.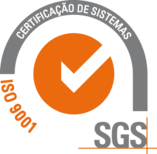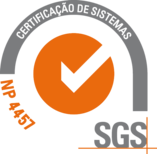 Ingeniarius
conquered
the
ISO 9001:2015
(Quality management system) and NP 4457:2007 (Innovation management system) certifications. The ISO
9001 standard is
defined as the international standard that specifies requirements for a quality management system (QMS).
The NP 4457 standard aims to define the requirements of an
effective Management System of Research, Development and Innovation (RDI) and certify the organizations that
adopt it to define an RDI policy and achieve their innovation goals.
[bibfilter file=http://ingeniarius.pt/bib/works.bib group=year group_order=desc author="Miguel Couceiro|David Portugal|Gonçalo Martins" allow=incollection,mastersthesis sortauthors=0 ]